Business
Why The PM's Covid Passports Are Now Not A Risk However A Promise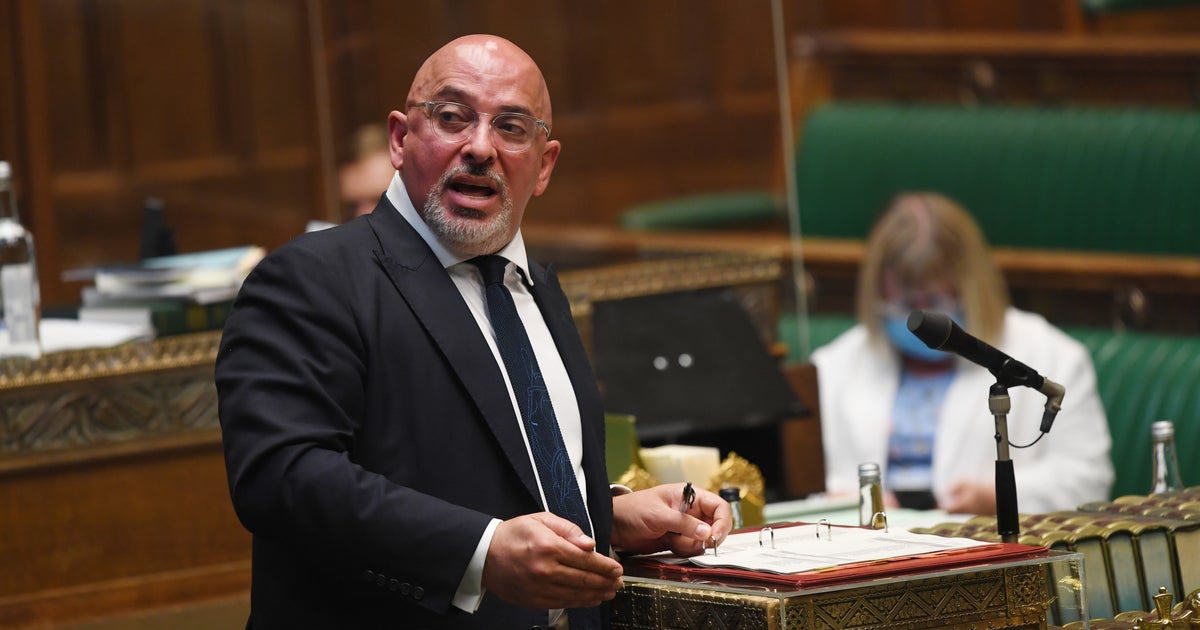 British Parliament PANadhim Zahawi
Those familiar with parliamentary procedures will know that while ministers use an opening statement to outline general policy, the diabolical detail is often withheld until their response to the shadow of the opposition is given. And for everyone interested in the scope of the government's planned "Covid passports", today was a perfect example.
In response to Labor's Jonathan Ashworth, Vaccination Minister Nadhim Zahawi made a very strong suggestion that not only nightclubs would need the NHS Covid Pass as an entry requirement. He said indoor music events as well as "large unstructured outdoor events such as business events", "music and spectator sports events" are "the ones we are most concerned about".
That will, I suspect, ring the alarm bells among the organizers of Labor Party conferences (it is supposed to host a full face-to-face conference in Brighton, while the Tories have deliberately scheduled a hybrid event and the LibDems a fully online event), as well as the huge one British but ailing event business. Football games, gigs, everything sounds like you need a passport to enter the country.
And despite suspicions that the late September nightclub plan was just a bluff to beat up young people, it looks like it is really moving forward. One of the few areas where Business Secretary Kwasi Kwarteng got hold of the script on Thursday was when he said there could be "a general vote on the concept" instead of a specific vote for nightclub passes. "I am very confident that we can pass the necessary legislation," he added.
With many Tories worried that a blanket Covid badge could be used to enter pubs (and since Labor is taking the populist line that it would be "unfair" to pubs and pub goers), Kwarteng's confidence will be under serious stress when the Commons returns after its summer recess.
But given Zahawi's detailed advice, the prime minister's own line on Monday – "some of life's greatest joys and opportunities are likely to depend increasingly on vaccinations" – now feels like a promise rather than a threat. Zahawi also put Covid passports at the center of the government's strategy to be the first country in the world to transition from pandemic to endemic, "from pandemic to manageable threat".
The vaccination remains the best hope of getting there (new statistics showed it prevented 52,600 hospitalizations), yet there are real concerns in Whitehall about the slowdown in adoption among those under 30. About 34% of 18-29 year olds haven't had their first jab. And as the NHS England warns hospitals that may have been entering the "toughest phase" of the pandemic for more than a year, it also states that high admission rates are "closely related" to low vaccine intake.
The increase in Covid cases is also having a direct impact on the vaccination program, because every infected person has to wait 28 days before the vaccination can be administered. According to the PHE, a total of 1154.7 infections per 100,000 people were registered among 20 to 29-year-olds – the highest number recorded for an age cohort since the beginning of the pandemic.
In a bitter twist in the prime minister's line this week that he is turning "jabs, jabs, jabs into jobs, jobs, jobs", the pingtastic third wave is forcing young people not only to postpone vaccination, but also not to force it to work, with all the economic consequences that this entails.
One issue Zahawi did not want to address on Thursday was pay for the NHS. He ignored both Ashworth and Jeremy Hunt when they asked where the 2.2 billion Downing St first confirmed that the money would come from the DHSC budget, but not from funds "for the NHS front line are determined ".
The money will likely come from a mix of the additional emergency Covid funding for this fiscal year for the NHS (though trusts are still waiting for halfway past September) and the long-term plan. But with the massive £ 37 billion earmarked for Test and Trace over two years, I wonder if Sajid Javid will see this as a goal.
Few people know that Test and Trace actually reported a massive underutilization of 39% of its £ 22 billion budget for 2020-21, largely because the lockdown meant "canceled activities" earlier this year. That's a cool £ 4.3 billion, more than double the raise.
The Treasury Department will likely only fund the under-spending, but politically just imagine what a win-win it would be to hand over cash from a failed service to pay the wages of the weary, heroic NHS staff?