News
Royal Patriotic Faculty: Interrogation of civilians arriving in UK from overseas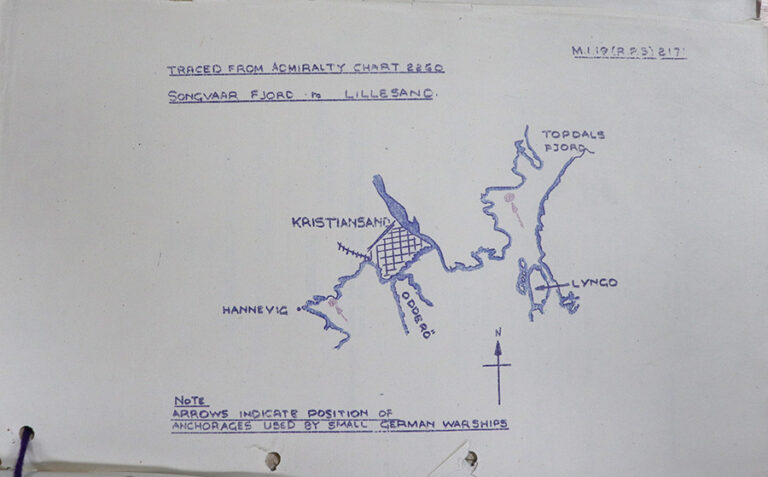 From May 1940, British officials began interviewing foreigners or refugees arriving in British ports. The interviews should ensure that the refugee is not lying and is therefore not a German spy. This regulation was soon recognized as inadequate, and from November 1940 a stricter identity verification procedure was introduced. Established in a former World War I Victorian asylum and hospital in Wandsworth, the Royal Patriotic School (RPS) accepted foreign refugees in January 1941.
The Royal Victoria Patriotic Asylum, Wandsworth: the facade. Wood engraving by WE Hodgkin after B Sly. Copyright: Iconograph Collections, Wellcome Library
The statements from these interviews are kept in the National Archives in the series WO 208 / 3663-3748. Ordered by date, they record a person's name and generally include date and place of birth, occupation, and dates and locations of their travel to the UK.
Originally the records were kept by the Home Office using the reference "AB" (apparently the interviewer's initials). MI9a then took on responsibility, with interviews being carried out by the Ministry of the Interior at the point of entry. The interview number is the original home office number. When deemed worthy of further information, they were sent to the Royal Patriotic School.
The interviews received an MI9a reference. MI9a later became MI19, its own secret service department.
The interviews
Our volunteers have now cataloged the records of approximately 4,000 refugees or civilians that can be searched by name, dates, occupation and named locations. The records also include where maps, plans, or photos are included.
These records show the ages and occupations of the people who entered Britain during the war. These include not only civilians, because interviews were conducted with deserters from the German Armed Forces, Belgian and French air forces and army officers, as well as merchant seamen. The age range extends from 80-year-olds to schoolchildren.
The records include maps and plans of various cities, towns, ports and coasts across Europe, as well as sketched or traced maps of towns and coasts and drawings of items from boats, tanks and German insignia. There are a number of reports on where large groups of refugees have arrived. In 1941, HMS Castle Durham took in large numbers of refugees. Group interviews also include commercial sailors, fishermen, and groups arriving on small boats.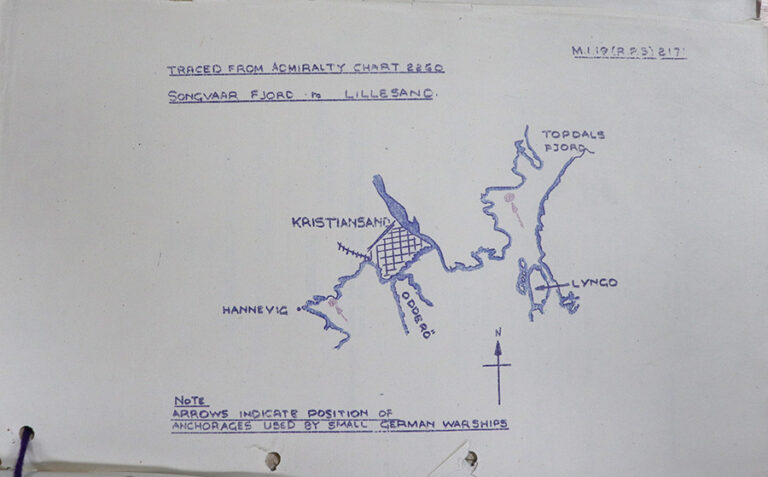 MI19 (RPS) 217 ​​Map from Songvaar Fjord to Lillesand. Catalog ref .: WO 208/3666/27
Most of the interviews relate to refugees arriving from Norway, traveling via Sweden or directly to the UK by boat. There are interviews with Norwegians who were brought back after the command attack on Lofoten Island on March 4, 1941.
Cataloging has also identified people who fled the Channel Islands after the invasion and refugees who entered the UK via places like Shanghai, New York and Brazil.
According to a 26-year-old man, "He was arrested in July 1944 for listening to the BBC. He was sentenced to nine months in prison by a German court martial on July 21, 1944. As a British islander, he was interned and deported to Germany to serve his sentence. On July 30, 1944, it was shipped to St. Malo, France, and then transported by bus to Rennes. The bus was a bit dilapidated and kept breaking down. On August 3rd or 4th, the bus ran into an American combat group and was transferred into British hands and interrogated at Wandsworth.
MI19 (RPS) 2348. Catalog ref .: WO 208/3737
Deserters, prisoners of war and refugees
A Soviet soldier, born in Gori, Georgia, deserted in Valonges on January 25, 1944. He came to Great Britain via Normandy on June 9, 1944, a civilized people much older than our own. The informant remembers his time in the Russian army fighting the Germans. In March 1942 he was taken prisoner of war. In June he was drafted into the Federal Army, Battalion 795. In January 1944 he deserted the German army and was finally picked up by an American soldier with the help of local farmers and sent to Great Britain. A later file contains a deserted captain in the German army, also from Georgia.
Other records contain descriptions of how refugees have traveled. Her travels began in countries outside of Europe such as Morocco and Singapore. Most of the travels took the people through a neutral country, such as Sweden. Others made their way to the coast and took a merchant ship with them. Some went as far as Brazil and Cape Town. One report said refugees left Czechoslovakia and traveled to Italy via Austria, then evacuated by ship to Shanghai and then to Great Britain.
The records contain stories of people fleeing prisoner-of-war camps and concentration camps. Two Polish soldiers are said to have fled Colditz before making their way to Great Britain. A French engineer apparently fled the Stutthof concentration camp. Another report is from a refugee from Stalag XII-D.
What's next?
Our volunteers now plan to use this data to open the records in WO 208 / 5164-5170 and WO 208 / 5495-5506. These are ordered by number, although they are not a complete copy of the records in WO 208 / 3663-3748. The volunteers also review cataloging reports from prisoners of war – both Allied and German – found on these records.