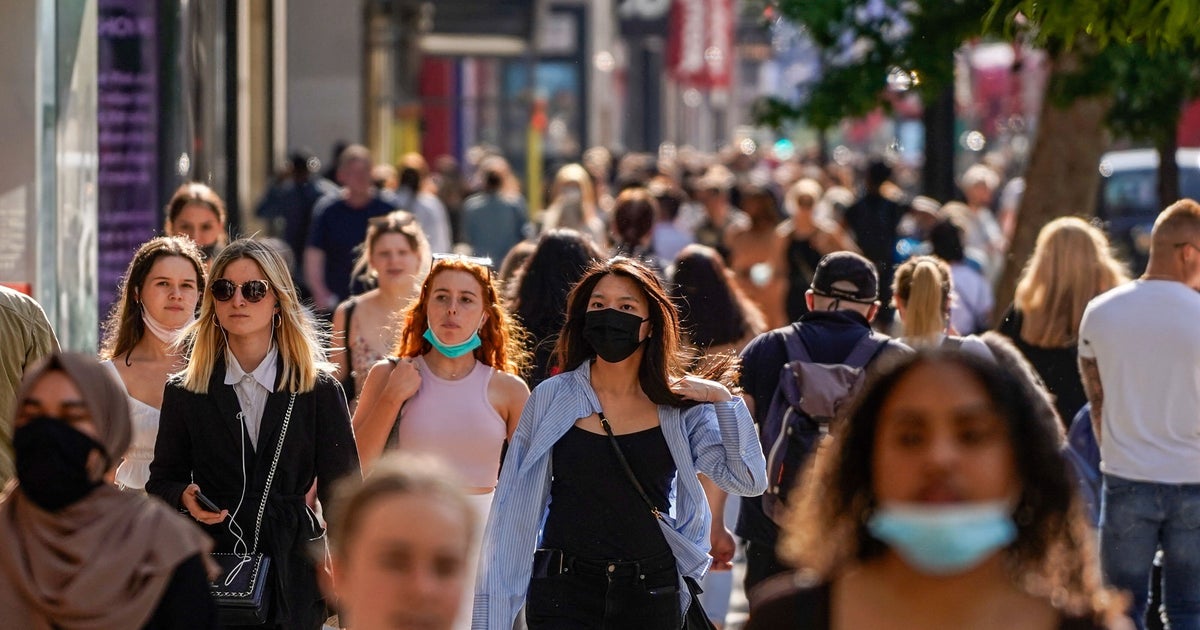 Government scientific advisors have announced that Boris Johnson will postpone the final easing of Covid restrictions on Jan.
The Prime Minister continues to investigate data on cases, hospital admissions, deaths and vaccinations ahead of a press conference Monday to set out the plan for England's roadmap out of the lockdown.
Downing Street has insisted that no decisions have been made, as reports suggest that Johnson could postpone step four of the roadmap for two to four weeks.
Foreign Secretary Dominic Raab told the BBC's Andrew Marr Show that ministers were looking to see if vaccination "cut", "not just severed or weakened" the link between rising cases and rising hospital stays.
However, scholars advising the government have said they now anticipate a delay.
Professor Stephen Reicher, a member of the Scientific Pandemic Insights Group on Behaviors (Spi-B), which advises the government, told Times Radio, "I think we're going to hear a delay because all the data is now pointing in that direction."
Cambridge University epidemiologist Raghib Ali, who advises the government on Covid and ethnicity, told Sky News: "I expect the Prime Minister to say that unfortunately a delay is needed to ensure we don't get back into the situation in which the NHS is not able to care for all patients. "
He continued: "The hospitals are very busy right now, the emergency rooms last month were the busiest in years because of the huge backlog of patients in the previous waves.
"Even a relatively small increase in hospital admissions from Covid will have a significant impact on all of our non-Covid patients.
"We really can't afford these people to suffer any more; they have suffered enough in the last 18 months. "
Reicher, meanwhile, warned of the threat the country could go "backwards" and called on the government to provide more financial assistance to help people self-isolate to stop the virus from spreading.
"In a situation where things are getting worse, we don't know how much worse they are going to get. We don't know how many people will become seriously ill, "he said.
"A lot of damage can still be done, so it makes sense to take a break.
"I think it's not enough to stop when things get worse, and we should think about all possible measures, not more restrictions, not a lockdown, but the basics that we never got right.
"There are all sorts of things we'd better be doing to lower the infection level, to make sure we don't go backwards.
"The real problem now is not, should we go forward … but how can we keep ourselves from going backwards?"
Scientists now estimate that 96% of all new coronavirus cases are attributed to the delta variant.
The latest figures from Public Health England (PHE) show that 42,323 Delta variant cases have been confirmed in the UK, 29,892 more than the previous week.
It estimates that the strain is 60% more transmissible compared to the previously dominant Alpha or Kent variant and that cases double every four and a half days in some parts of England.